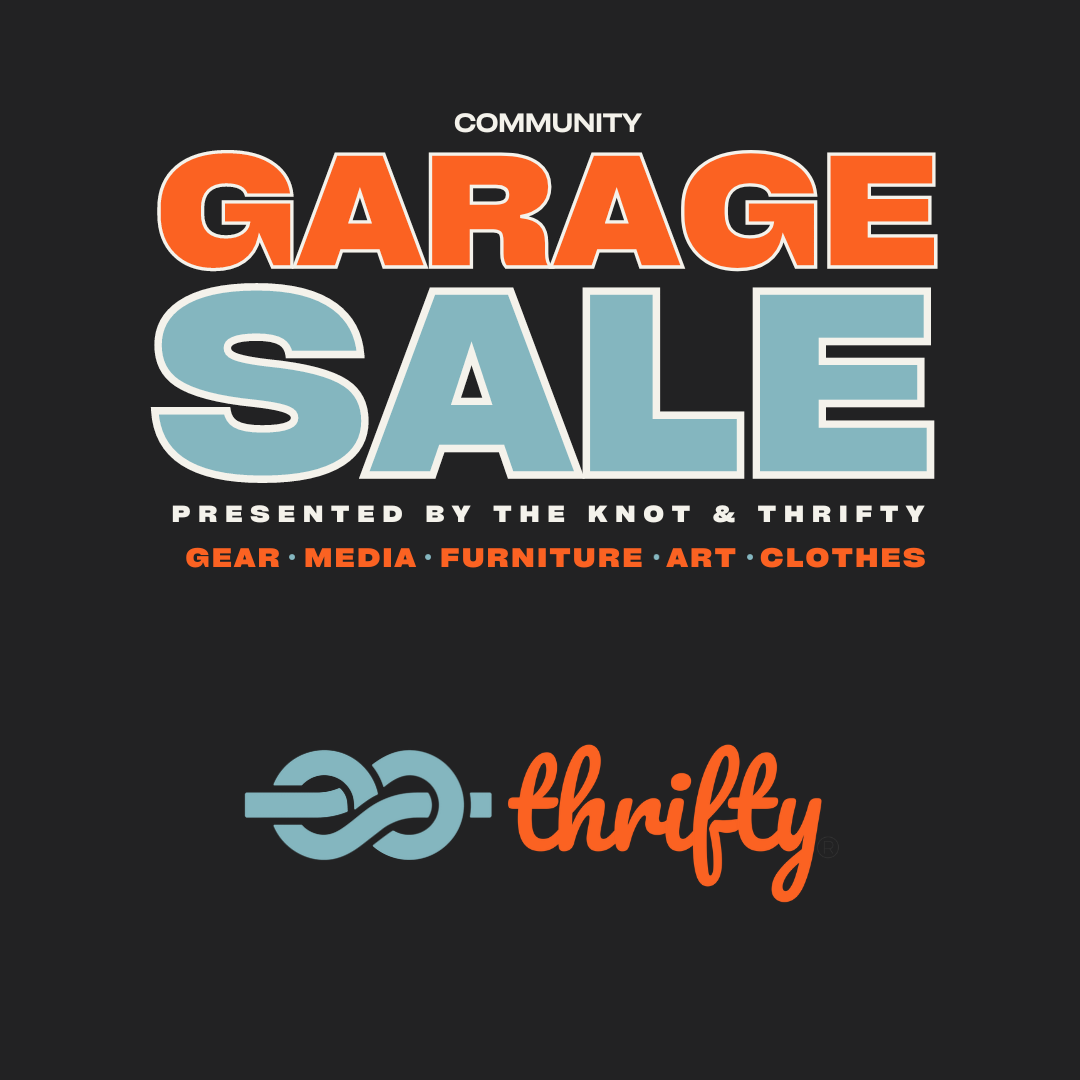 Community Garage Sale
Saturday, December 3rd from 12PM - 4PM
The Knot - Climbing Gym and Thrifty are hosting our first annual community garage sale! Have your own table, drop off items to sell, or just come by to shop! Featuring local vendors, music, and free guest passes for members!
All are welcome to join!
HAVE YOUR OWN TENT OR TABLE

Register with The Knot to reserve your spot at the garage sale! Spaces are free for members.

For non-members:

$25 for a full table
$15 for a half table, or
$10 if you bring you own.

Fill out the form below to sign-up!

DROP OFF ITEMS

Have stuff to sell but no time to do it?  Use Thrifty's services to sell at our upcoming Garage Sale event.  A Thrifty Manager will price your items, sell them during the event, and split the sales with you. 

1. Follow the link below to the Thrifty website
2. Create an account as a member
3. Search for Managers 20 miles from your Gainesville area zip code
4. Select the event called "The Knot Thrifty Event"
5. Message your Thrifty Manager through the app to coordinate a drop off of items

Sales are split 70/30 for members or 60/40 for non-members.

Frequently Asked Questions
What can I sell at the garage sale?
You can sell anything that you'd like! Furniture, books, art, clothes, climbing gear, whatever! If you're planning on selling protective gear, like harnesses or belay devices, you and the buyer will need to fill out a liability waiver. We'll have these available for you on the day of the event.
I only have a couple things to sell, can I still participate?
Absolutely! If you don't have enough things for an entire table, you can drop off your items with Rebecca from Thrifty. She'll manage the sale of your items and split the sale with you. Sales are split 70/30 for members and 60/40 for non-members.
If your items don't sell, you can leave them with Rebecca and she can try to sell them at any of her other upcoming events, she can donate them for you, or you can pick them back up at the end of the event.
Follow the instructions above to get set up in the Thrifty app and schedule your drop-off.
I'm a reputable vendor, can I participate?
Definitely. We would love to have vendors at this event as well! Send an email to tully@climbtheknot.com for more details about how to get involved.